About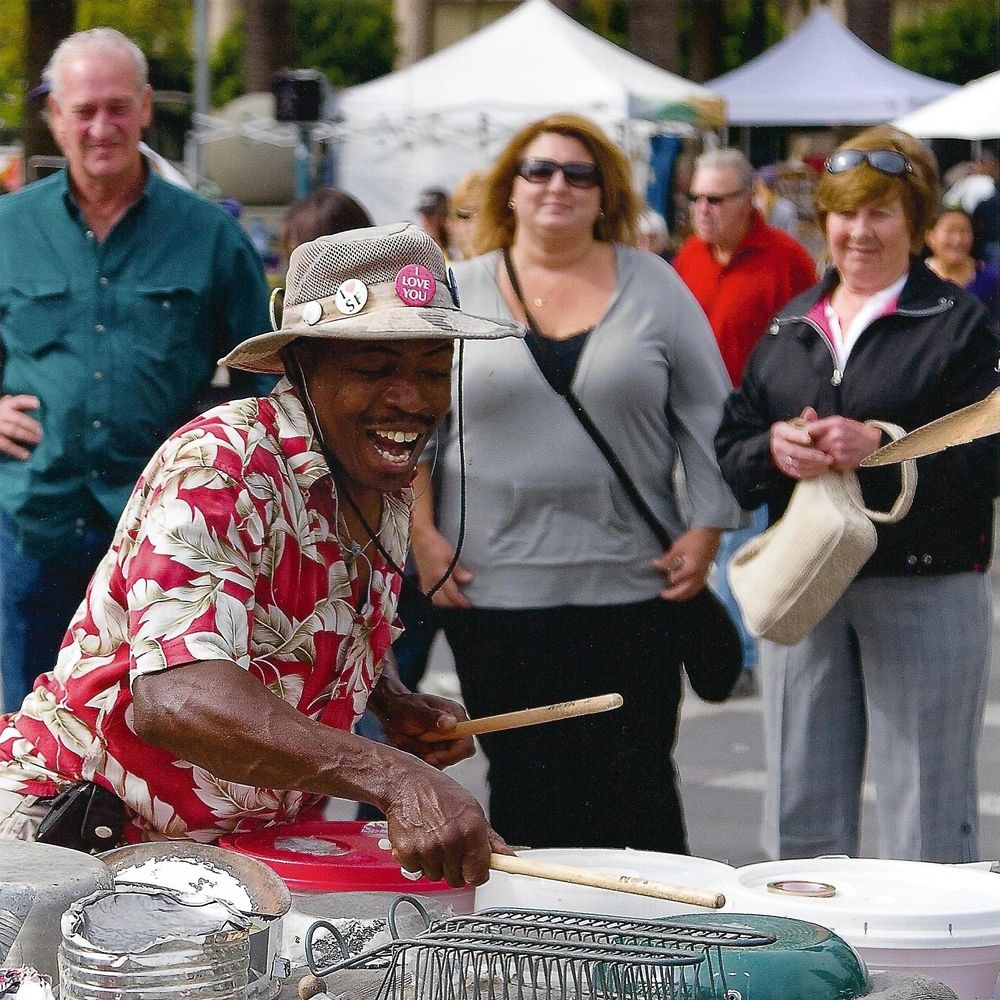 JOHN F KING II
STAGE * STUDIO * STREETBEATS
Relying on his versatility, John has played every style of music but some say the "F" in his middle name stands for "Funk-Master"! Ironically his latest genre/style came unexpectedly December 27, 2006 when his entire cache of drums and percussion instruments were stolen from his vehicle. Showing his tenacity he ingeniously reinvented himself by playing pots and pans! You won't believe your eyes and ears during his performances!  This man is as fun to watch as he is to listen to!
" A SHOW WITHIN A SHOW"!!
Get ready for DENIO'S!!
Good Day Everyone! I am VERY EXCITED to announce my upcoming shows EVERY SATURDAY AND SUNDAY'S at DENIO'S FARMERS MARKET, in the AMAZING FOOD COURT AREA.  Tuning up my pots and pans to put on an exciting improve show!
Latest Track
Bandzoogle's Music feature allows you to sell your albums and tracks - and we never take a percentage of your sales. Choose from set prices, free downloads, or even give away a track in exchange for a mailing list signup!